Content
How to log in to your Art Storefronts Account
Once you've signed up with Art Storefronts and have created your account, any time you wish to log into your account (either on a new device, or on the same device if you've signed out) you will start by opening https://www.artstorefronts.com
Once the page has loaded, click on the Login button in the upper right.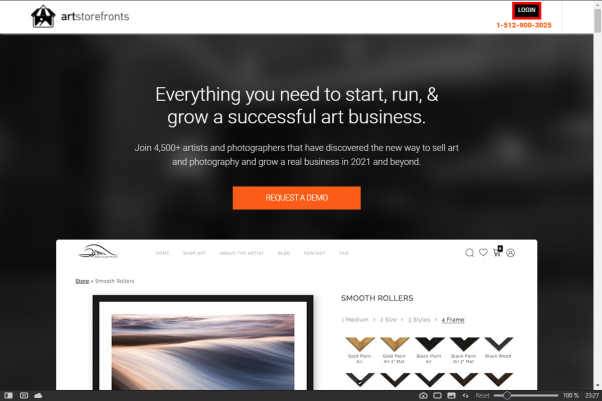 Here in the Username field you should enter either your username or your email address in the first field - either one will work.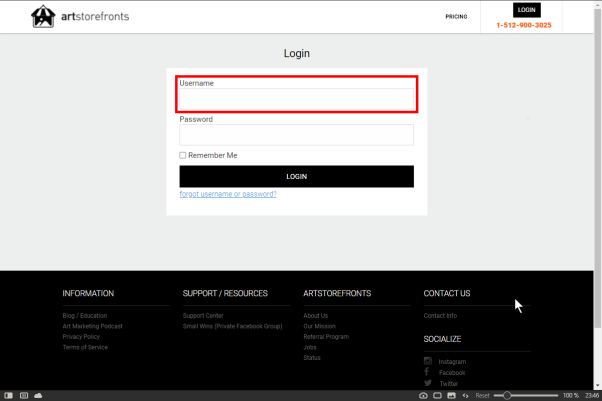 In the next field, enter your Password.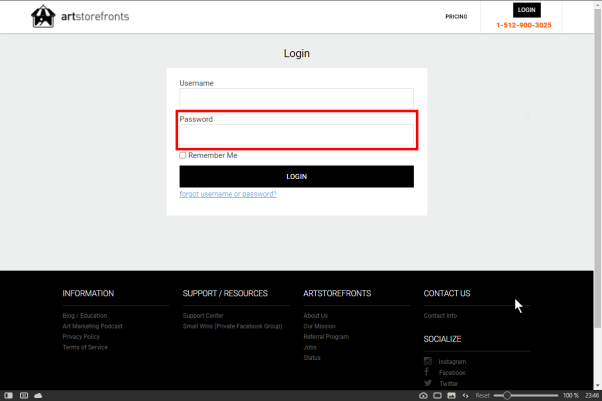 Lastly enable the Remember Me checkbox just beneath the password field to keep you logged in future, and click on Login.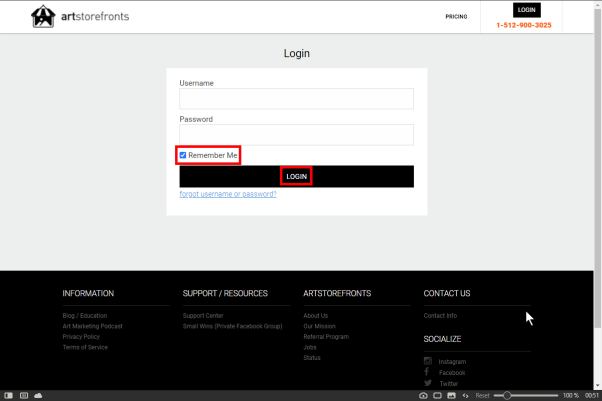 On the next page you should be logged in, with a page that lists your site. (In most cases there will only be one site listed, but if you have more than one set up on your account each will be listed here separately)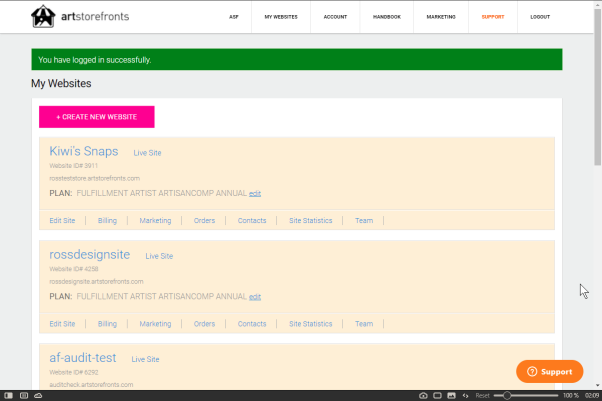 How to open your Site Manager
Your Site Manager is where you work on the backend of your site. This is where you will add images and products to your site, as well as set up and populate your gallery pages. For convenience it's handy to have the main Site Manager page bookmarked so you can access it whenever you need to.
To access it after logging in to your account as shown in the previous section of this article, you will click on the Edit Site button under the name of your site on the My Websites page.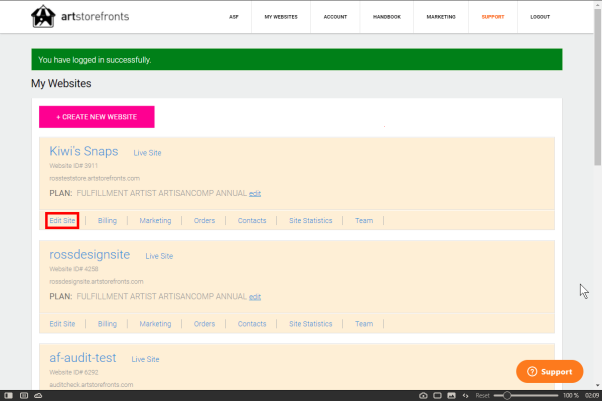 This will take you to your main Site Manager page.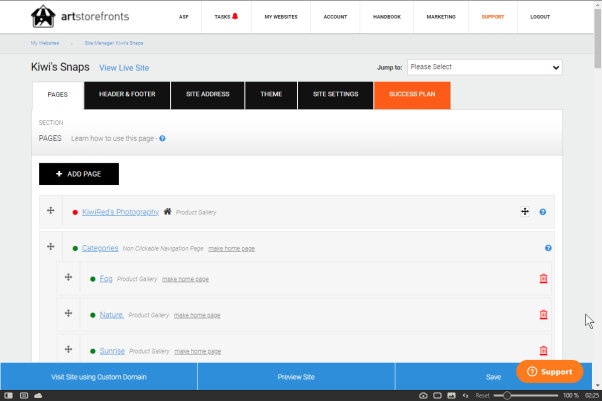 How to bookmark your Site Manager
Once you have your Site Manager open, you may find it useful to bookmark the page so you can easily access it in future.
When using Chrome, you can bookmark the page following these steps.
First, click on the three vertical dots on the top right corner of the Chrome window to open the menu options, then mouse over the Bookmarks menu item below, and finally click on Bookmark this tab to the right.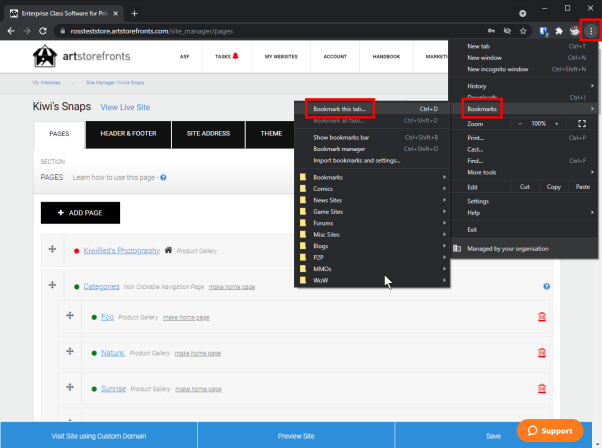 Then on the small dialogue window that appears, change the Name to something you'll recognise (such as "Site Manager"), and click on Done.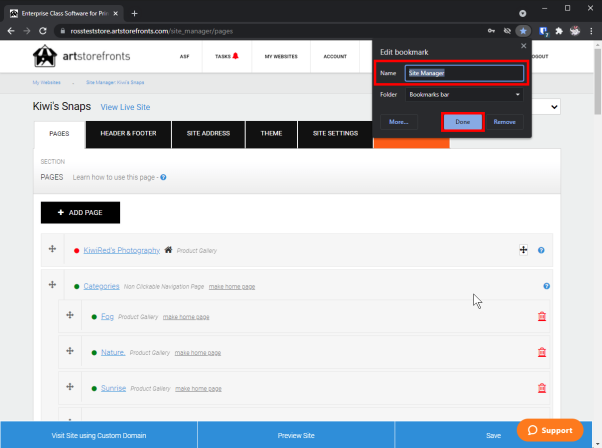 How to open your bookmarked Site Manager
Once you have opened Chrome, the steps to open your bookmarked link to your Site Manager are almost identical to the ones you took to create the bookmark initially.
Start by clicking on the icon with the three vertical dots, then mouse over the Bookmarks link, and finally go to the bottom of the list of bookmarks and click on your Site Manager link (or on the name that you entered to create the bookmark).