While using your Art Storefronts website, you may find that you'd like to get more familiar with your current plan type and the features that go along with it. There is a specific page in your Art Storefronts Site Manager that will allow you to review your current plan type with all the features, benefits, and pricing. If at any point, you would decide to make changes to your plan, please email cs@artstorefronts.com.
1. Log in to your Art Storefronts Site Manager and in the Jump To Menu select the option labeled Billing.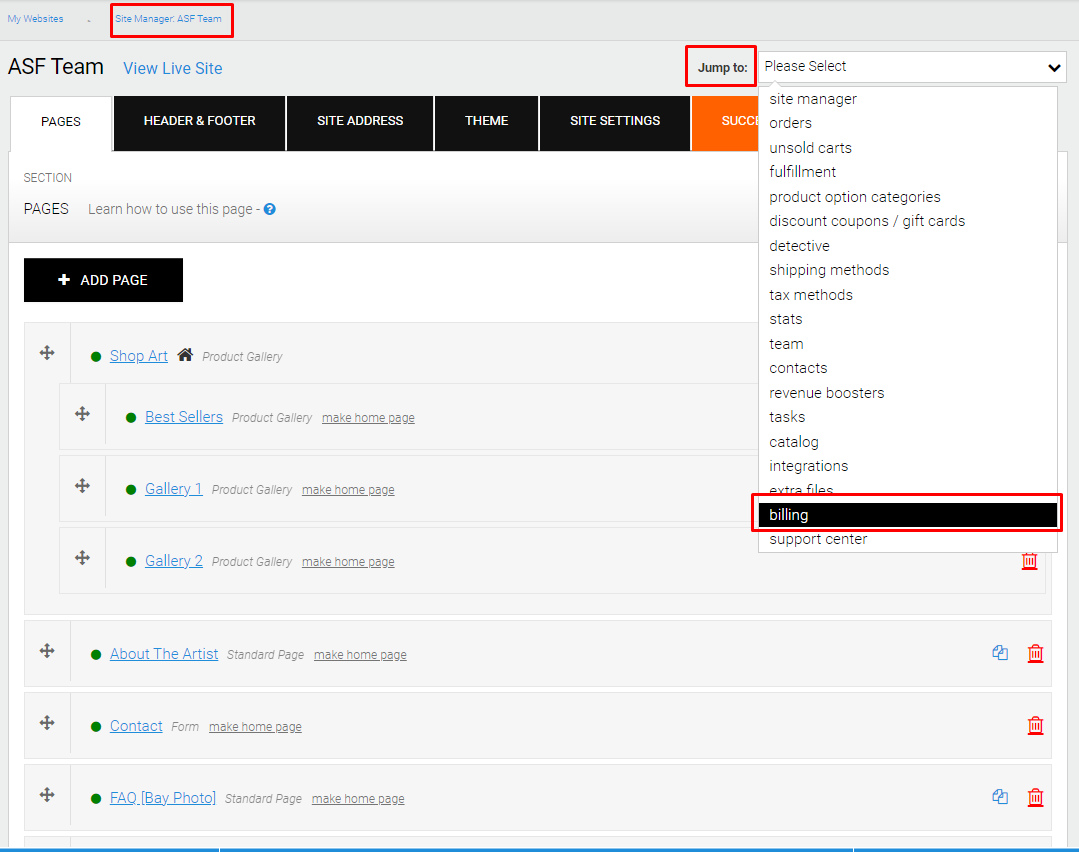 2. On the next page, click on the tab labeled Plans and Pricing.


3. From here you can use the drop-down menu to review plans for different types of users (Artists, Galleries and Print Studios).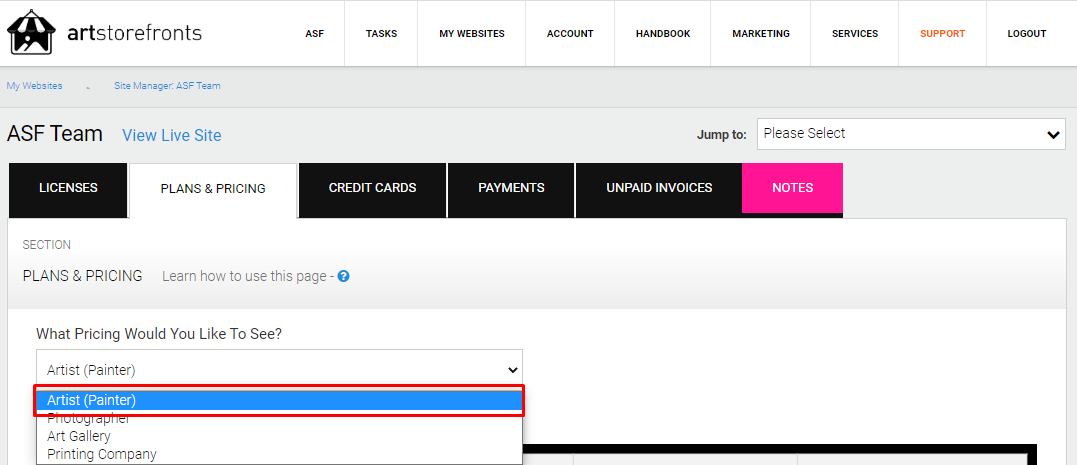 4. After choosing what plan types you'd like to review you can then look at the plans themselves and the features they include.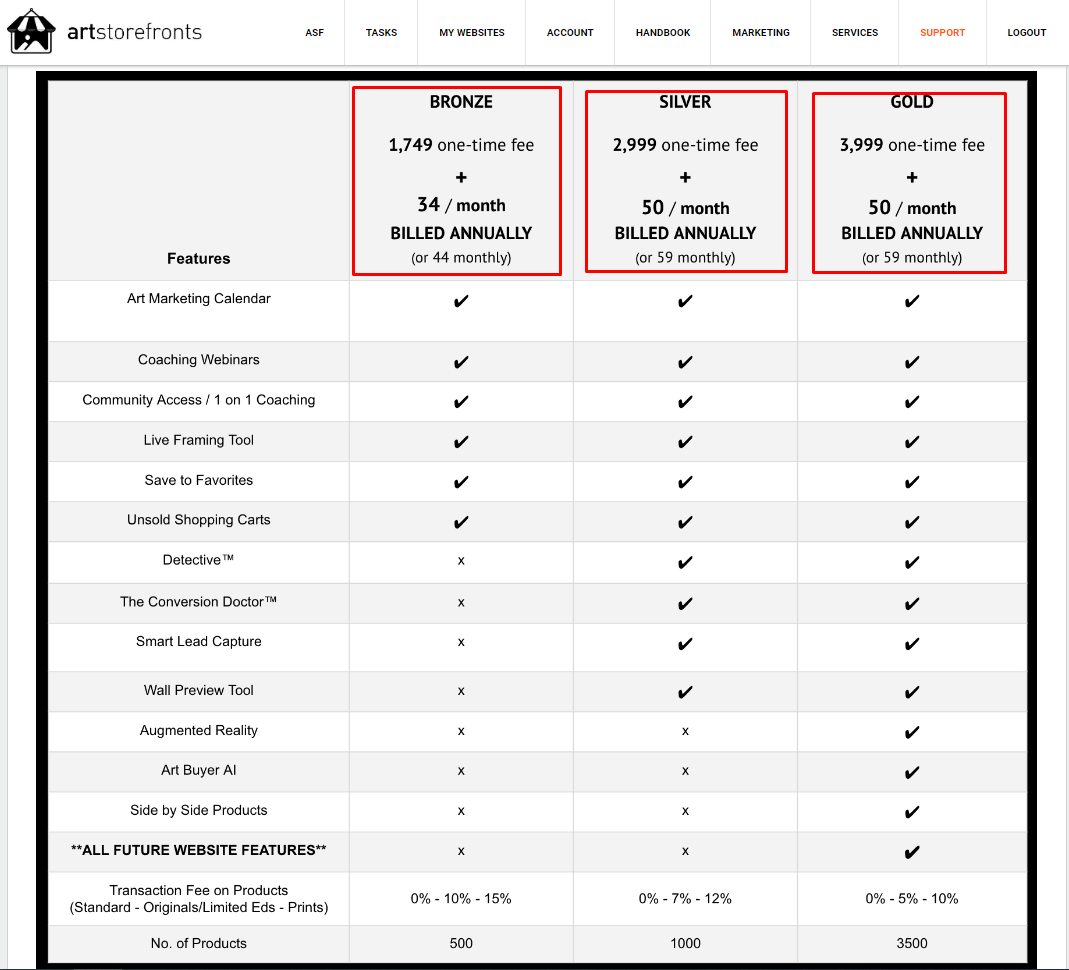 NOTE: The pink NOTES Tab in the screenshots provided, is only accessible to the Administrators of ASF for client service purposes.